Bananas


Interior Design

---
A vibrant lobby inspired by Pop-Art and the Memphis Style.
Custom tiles, furniture, props complemented by a large scale mural painting.
The interior design project the seeks to highlight new communication strategy to strengthen the positioning of the business. The Renewal of the lobby represent the beginning of a new stage that consolidates its competitive advantage as vibrant, welcoming space for a diverse, inclusive portofolio of tenants. It was important that the lobby be energetic and welcoming and to be able to transform stress and and busywork into confidence and "joie de vivre".
Client:
Globalworth
︎
︎
︎
Date:
July 2019
Location:
4B Gara Herastrau Street, Bucharest(RO)
Team:
Alexandru Barat (Design Lead), Sebastian Comanescu, Vlad Sorescu, Didier Chifan
The team designed a corporate space that connects with both the people using the buildings and the passers-by and recreates a positive, vibrant, comfortable and daring environment. The project stands as a arrival point into a new campus envisioned by the client to strengthen the public interface the local district.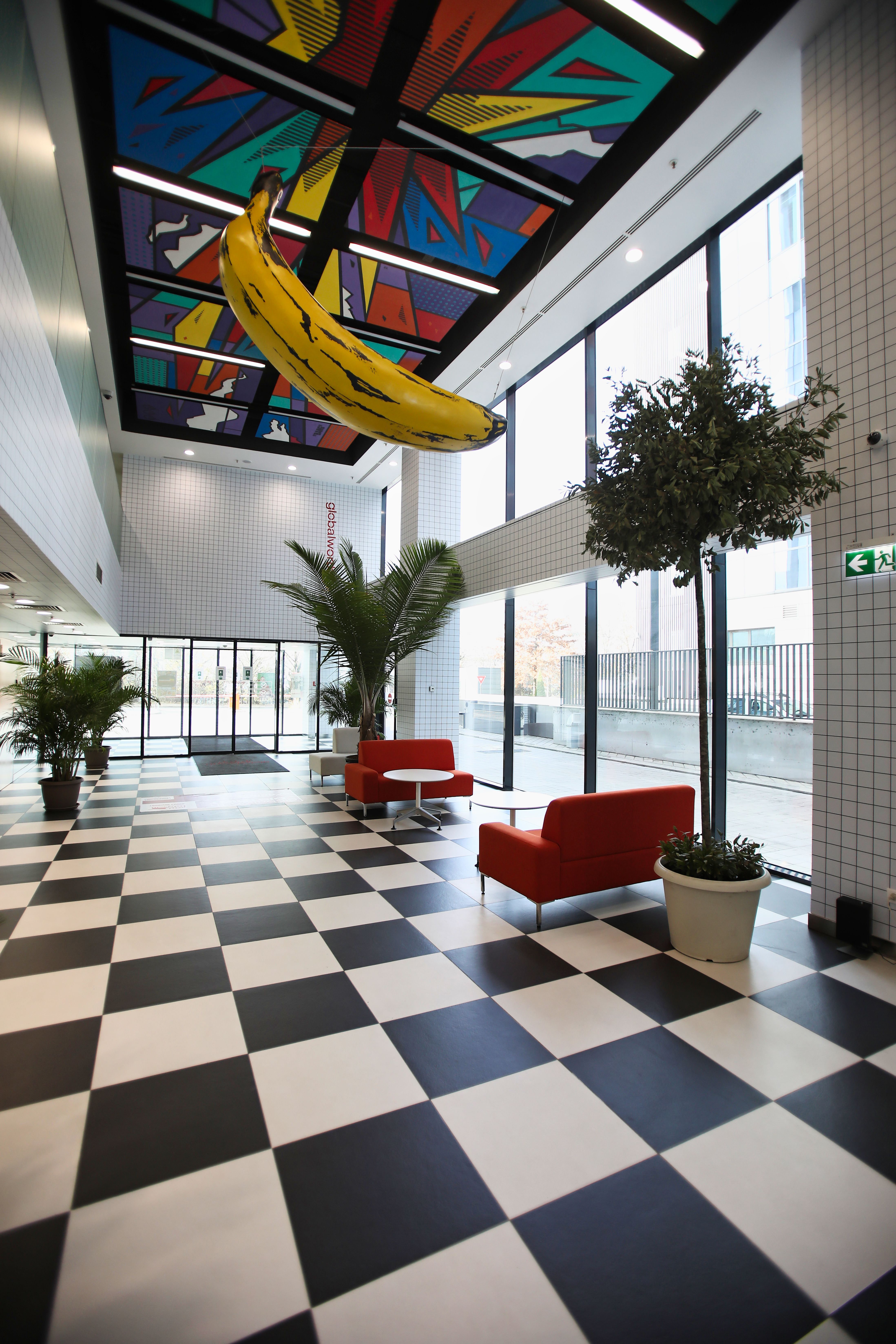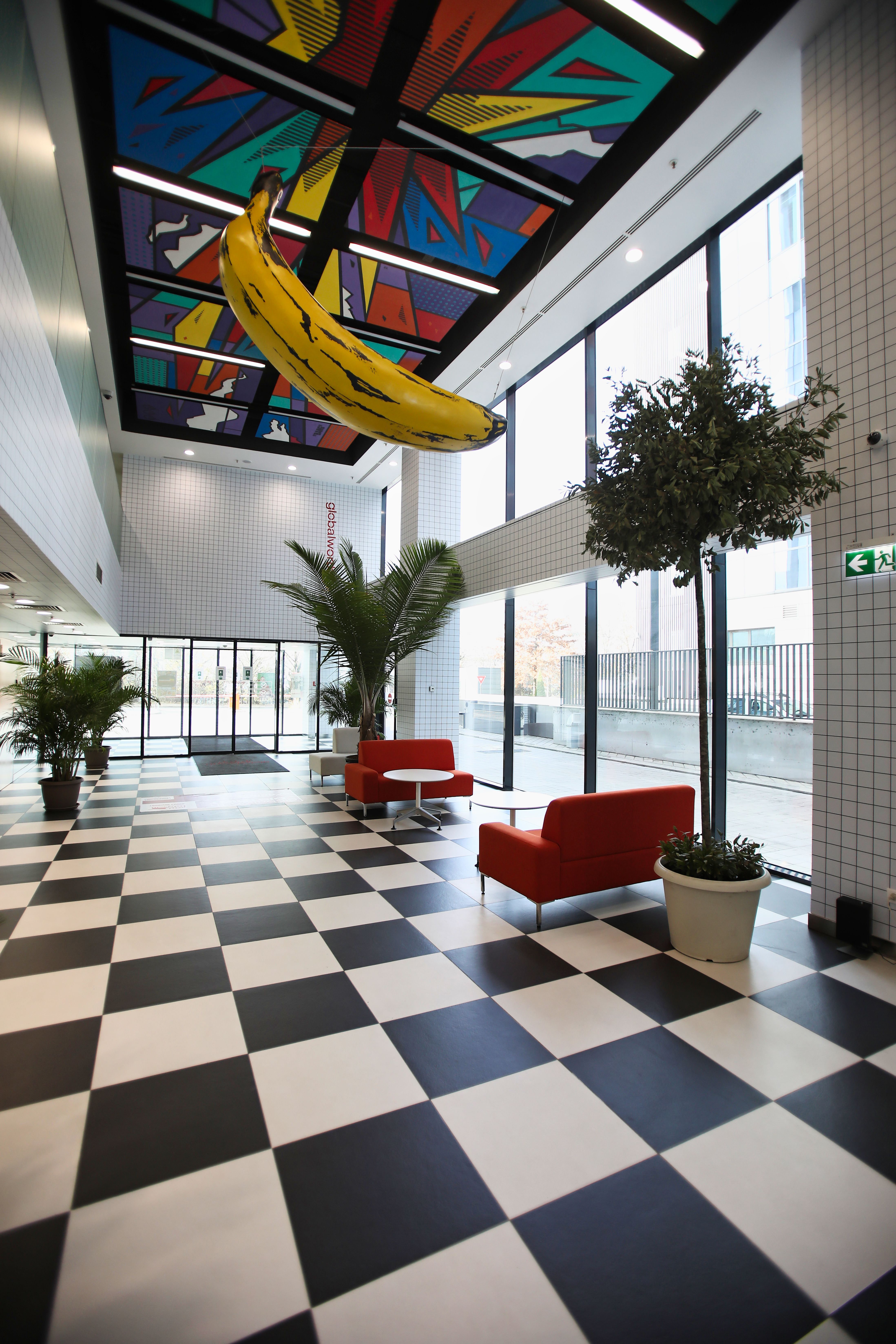 Photography
courtesy of Globalworth and Alexandru Barat