Generative Design &
Digital Fabrication for an


Interactive Vulcano

---
Terraforming at scale .
Metallic structure, Wood Boards, Styrofoam, Polyurethane, Resin, Smoke Machines, Electronics, Sound Systems coming toghether in an interactive experience.
Part of a larger project for an amusement park Sebastian Comanescu was contracted by Kaustik to design the outer hull of a volcano prop.
The extents of the services included:
form-finding according to site constraints and client specifications

optimisations regarding material use and waste
hull segmentation with regards to stock sizes and fabrication and ease of handling parameters
G-code creation for Robotic Arm Milling
Computational Design: Sebastian Comanescu
Interaction Design: H3 - Andrei Mitisor, Razvan Pascu
Fabrication Interns: Marius Dumitrascu, Andrei Virvorea
Fabrication & Construction: Kaustik - Florin Niculae

The final geometry was the result of an iterative process. Hundreds of variations were generating using a procedural design pipeline.
The chosen solution took into acount site conditions, allowed for a regular support structure and optimum use of the stock material.
As part of the optimization process, the hull segmentation resulted in families of 3d panels based on traits such as planar proportions, depth, tilt and structural integrity.
The individual 3d panels were rough cut using a hot wire cutter as to minimize machining time. After passing the quality and continuity checks the panels were tagged and transported on site.


Left to Right and Top to Bottom below are intermediary snapshots of the fabrication process.
Photos courtesy of Kaustik.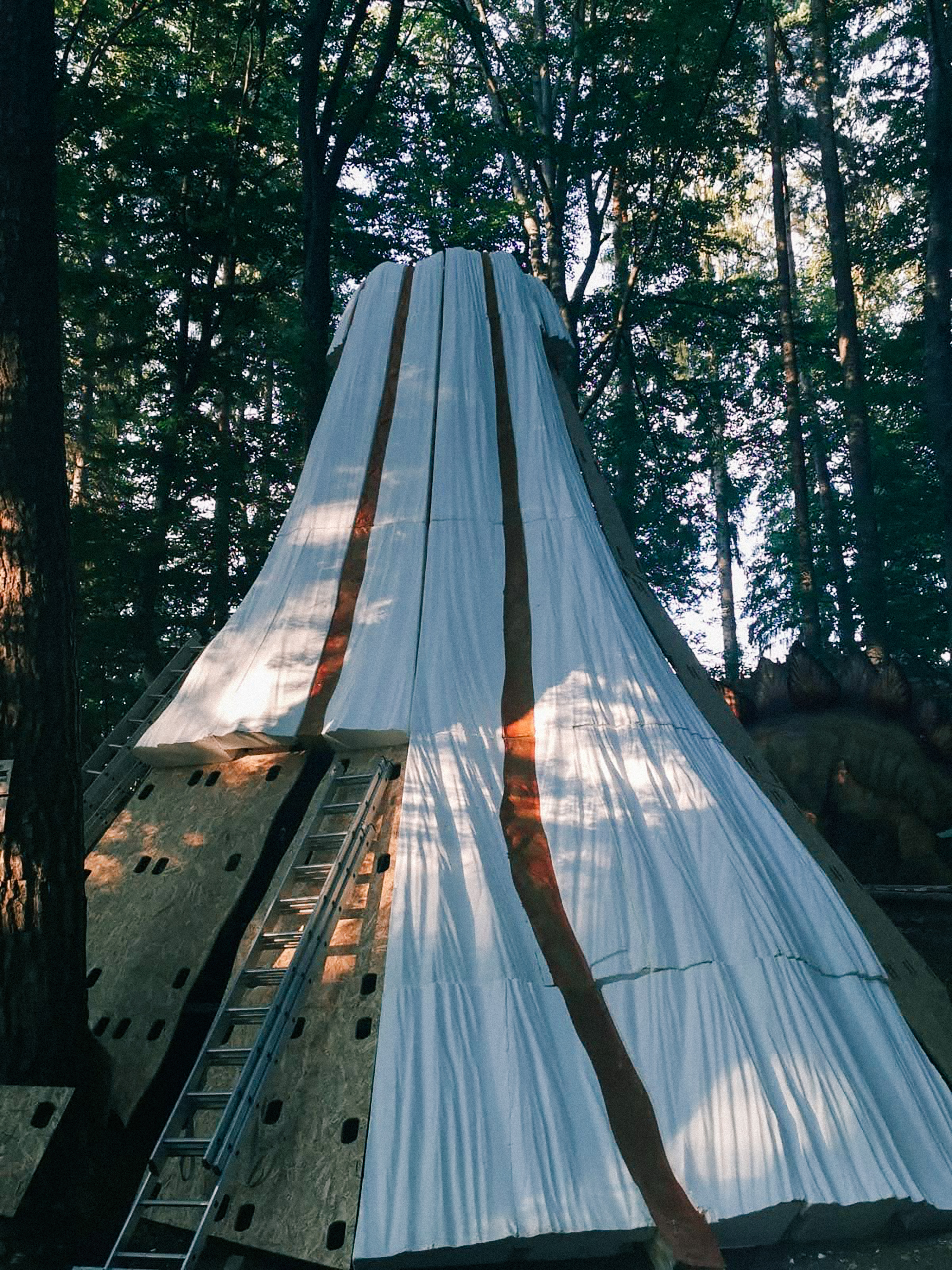 Texture and resolution studies: