Now You See
Computationally Driven Visual System
---
Static architectural sculptures that change depending on the point of view .


Metallic structure, Wood Boards, Coloured Aluminium Panels.



As part of a R&D and Consulting commision from Kaustik we devised a visual system that allowed the display of multiple patterns on a static architectural object.

The extents of the services included:

form-finding according to site constraints and client specifications

optimisations and nesting regarding material use and waste
fabrication files
QA and assembly oversight
Depending on the viewers perspective, the same object reveals different imagery or chromatic properties.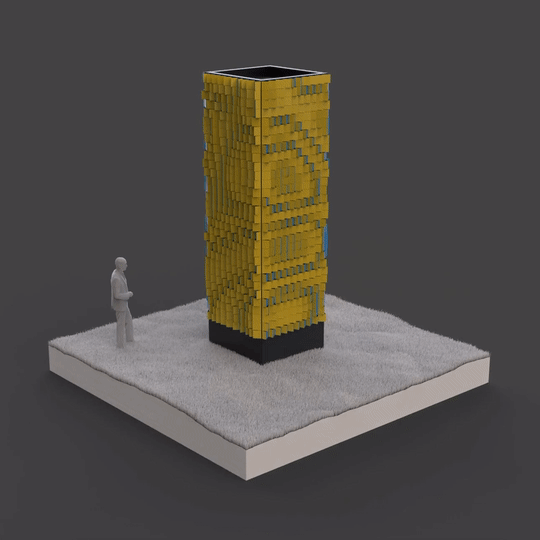 The visual system comes into play as one moves through the space. A different visual landscape conveys key messages depending on where the viewer is.